Individual Therapy
Transform. Grow. Thrive.
Individual Therapy & Counseling in Denver & Carbondale, CO
Are you looking to grow?
Individual Therapy
There are many issues that can lead people to seeing a therapist and you don't have to be in the midst of crisis to set up an appointment. Individual therapy is a process that is specific to everyone. The intention is often growth, healing, insight, and change. Therapy can help you find the support you need to accept your truth and your experience. The therapists at Riverbed Psychology can help you access your own intuitive power to heal and, ultimately, have a more loving relationship with yourself.
Sometimes individual therapy is about changing a behavior that you have been struggling with, and sometimes it is about exploration of fears, shame, or identity in the direction of self-actualization. If you experience anxiety, depression, grief, relationship difficulties, identity questions, life transitions, gender and sexuality questions, stress, trauma, parenting struggles or any other issue that continues to stick around and make it hard to live the life you want, then now may be the time to come in for counseling.
Finding the Life you Want
People can sometimes get into a rut that feels impossible to get out of. You may have what feels like the full life you've always wanted, but still feel anxious, depressed and unhappy. You might have difficulty communicating with your partner or feeling the depth of love and intimacy you've always longed for. You might be feeling frustrated and angry, or exploring parts of your identity that have felt too scary to look at until now.
Our team is here to help you find the life that you have always dreamed of but have never felt like you could have. You may have tried every way that you can think of to change your story, to fix that relationship, or to make anxiety and sadness disappear. We are trained professionals who can help you make the major changes in your life that your heart is longing for.
Exploring Your Relationship Patterns
Often our problems show up in our relationships and you might be wondering to yourself, why do I continue to date the same type of person and get burned every time? Why do I struggle to find joy in my life and in my relationship? Why is it so hard to talk to my partner about even the smallest issues, and why does it seem like we always end up fighting? Maybe you think, "I can't even think about having a relationship with someone else because my anxiety or other issues seem so overwhelming."
The therapy we provide helps clients understand the templates that were provided to us by the families we grew up in, the culture we come from, and other messaging in the world. Often those templates have served us to navigate early relationships, but can be problematic as we grow and desire to live fuller lives. Most people desire meaningful connections in their lives, and the attachments that we develop from infancy through adulthood organize how we take risks, how we view and express ourselves, how safe we feel to reveal our true selves, etc… At Riverbed Psychology we are committed to helping you examine the impact of your relational history, and help you find freedom, love, expression, healing, and self-actualization.
Sometimes We Need Help
It is okay to need help, everyone does at different points in their lives. You are not alone in your desire for change and you are not alone in needing help to make your dreams come true. Sometimes people feel nervous about coming in for the first time. Don't let that stop you from accessing the joy and love you want.
The world can be a harsh place, often not organized around how to best love people, and that can be both harmful and confusing. It takes courage to be vulnerable with ourselves and with others. It takes inner strength to understand and choose to look at our pain so that we free ourselves from suffering. The therapists at Riverbed Psychology are here to help you navigate that journey of finding your truth, accepting yourself, and understanding your emotions.
If you are looking for peacefulness, joy, happiness, and love in your life, we would love to work with you. Whatever it is that brings you to seek counseling, we will collaborate with you on these issues with compassion and depth. If you're in the Denver area for in person therapy or anywhere in Colorado for online therapy and you are wanting help, don't hesitate to contact us and schedule an appointment.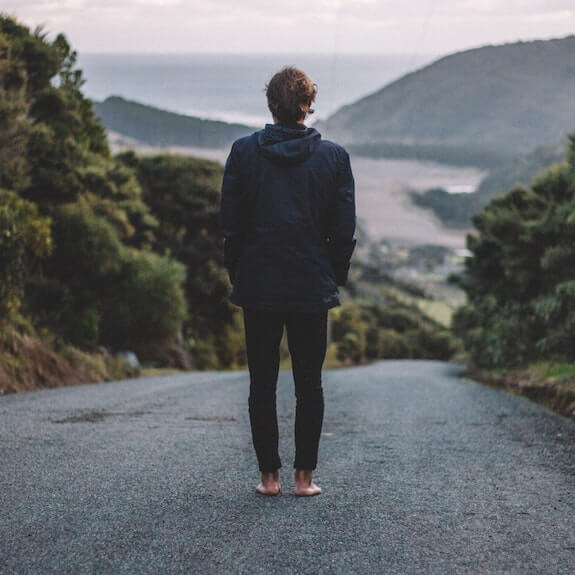 Our Individual Counseling Services include:
Self Actualization Counseling